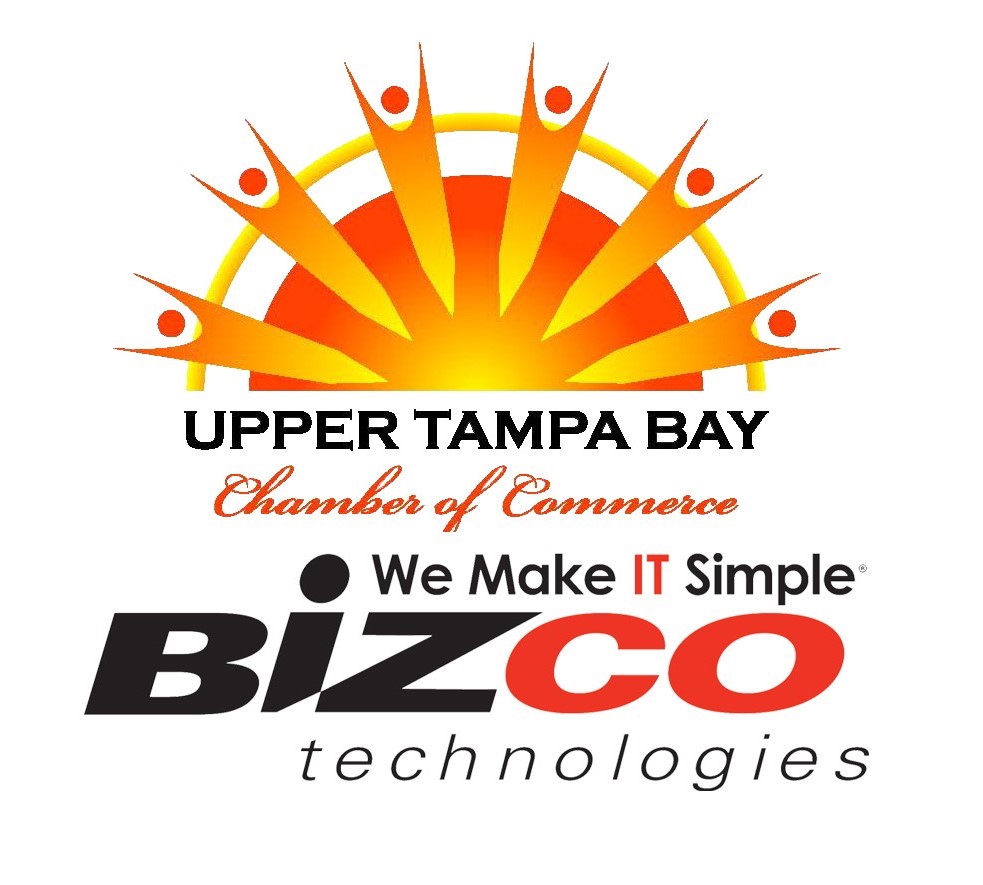 Bizco Technologies is happy to announce our Corporate level partnership with the Upper Tampa Bay Chamber of Commerce. Bizco Technologies has been in business for over 27 years and has been providing services in the Upper Tampa Bay area for over 5 years, and looks forward to continuing the mission of providing meaningful IT support to the community.
Mark Howe, CEO of the Upper Tampa Bay Chamber said, "We are excited to announce Bizco Technologies as not only one of our Corporate Sponsors but also the Official IT provider for the Upper Tampa Bay Chamber. The years of experience that the Bizco team brings to the table will help improve our efficiencies but also provide insights to our members as well."
"The consultative services and solutions we implement along with the support we provide thereafter impact companies and the people who manage and develop them for years. We want that impact to be significant, positive and long-lasting" said Paul Zoz, CEO and founder of Bizco.
Bizco Technologies has been a national solution provider for over 28 years, specializing in Managed IT and AV solutions for small and medium sized businesses to Fortune 500 companies. Bizco is a leader in providing not only a full suite of IT services including network management, voice/data convergence, business continuity and rugged mobile computing, but also fixed and mobile surveillance, audio visual design, installation and services.
For more information on what Bizco Technologies is doing in the Tampa Bay Community or how we can can help you, check out our website at www.Bizco.com, email us at sales@bizco.com, or call 727-860-2888.
You might also like
With the improved technology today, many organizations continue to embrace remote working for...
When planning to procure IT products and services, it is imperative to research intensively for the...